Term Dates
We offer lessons in 16-20 week terms that follow a semester-style schedule. Some teachers continue lessons longer based on their personal schedules and student preferences.
HOLIDAYS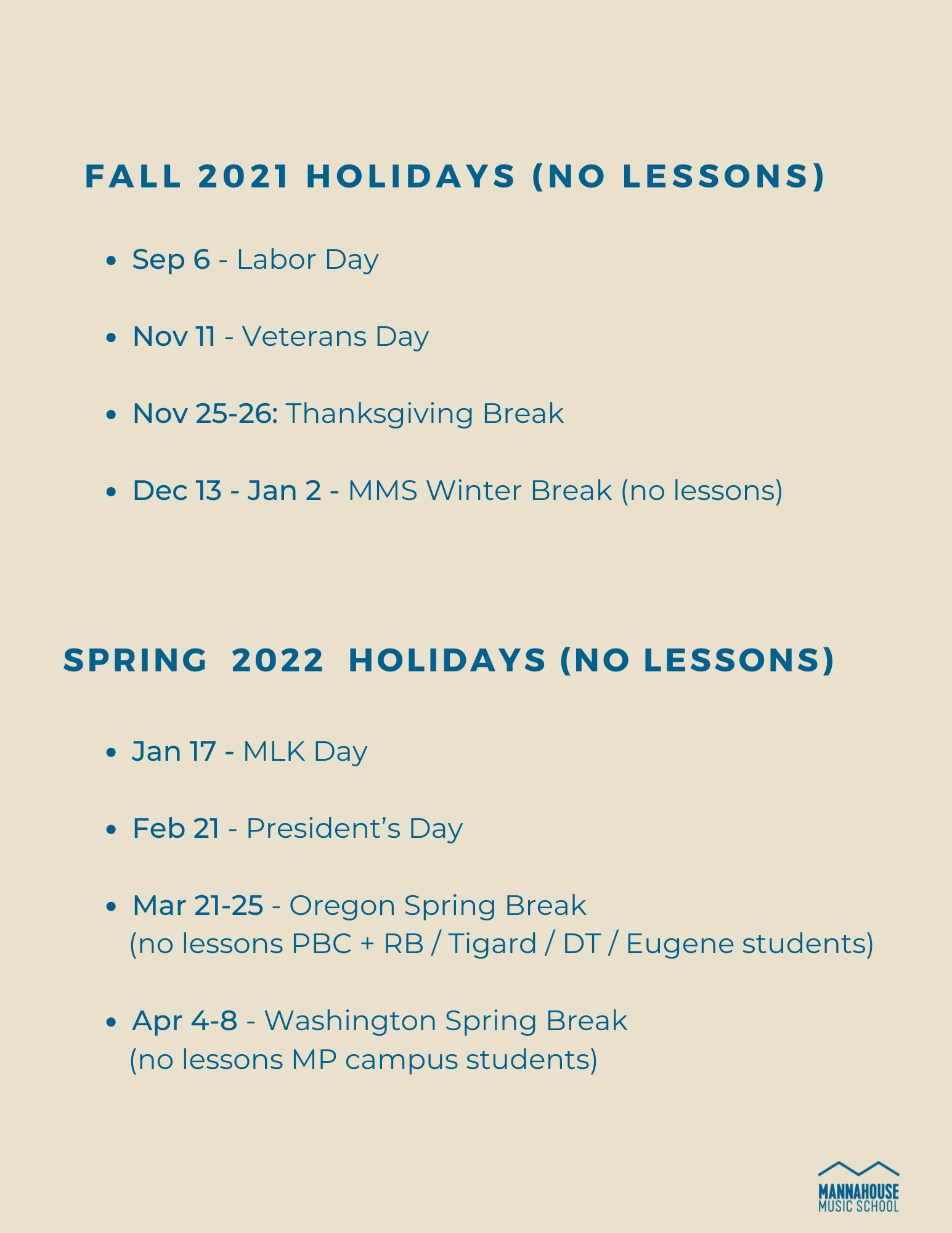 ---
Locations
NE Portland / Rocky Butte, Oregon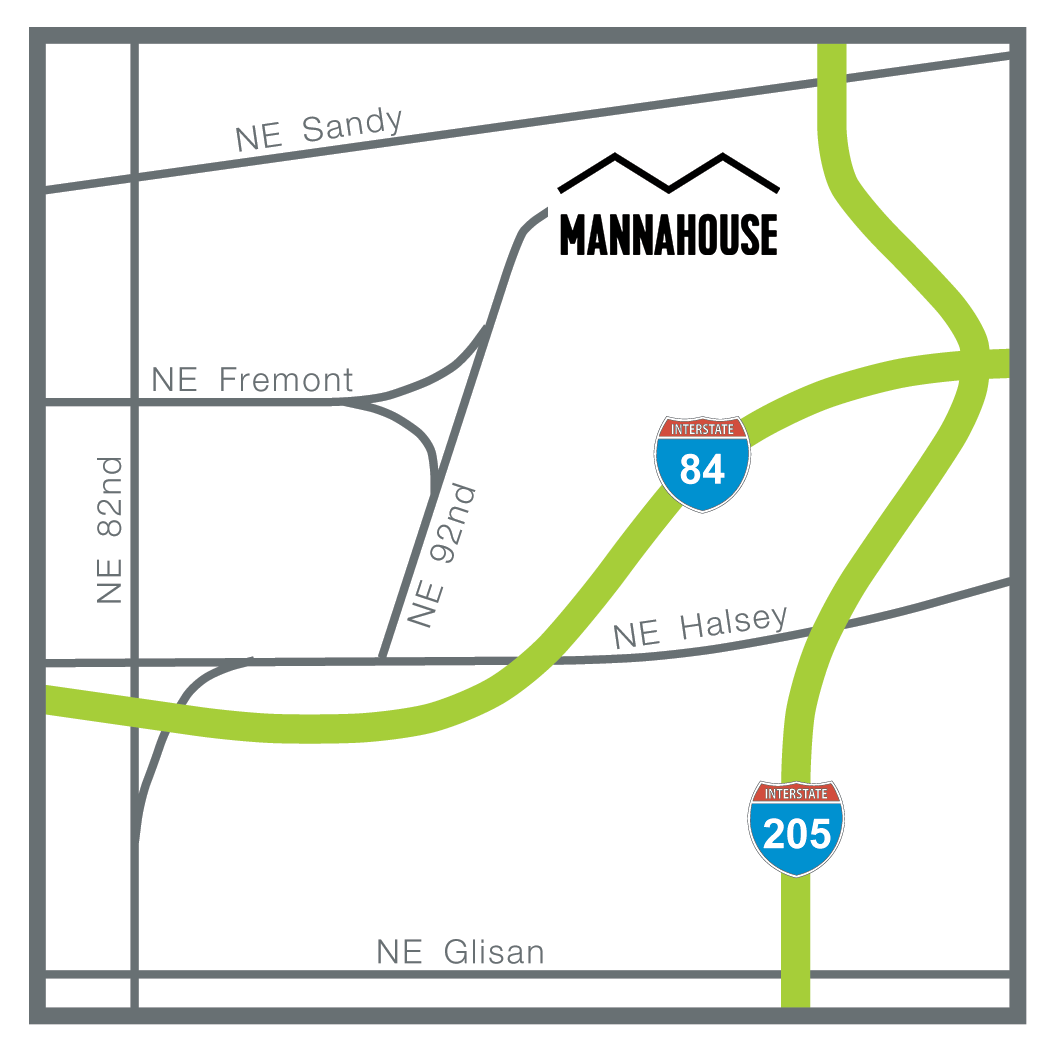 Mannahouse Church - Rocky Butte Chapel
9150 NE Fremont St. Portland, OR 97220
Ph: 503.255.2224
Vancouver, Washington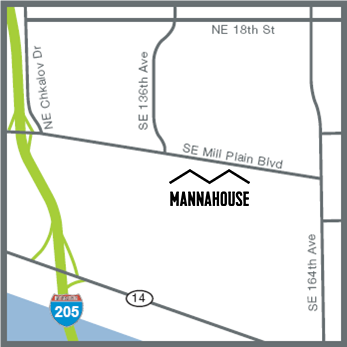 Mannahouse Church - Mill Plain Campus
14311 SE Mill Plain Boulevard, Vancouver, Washington 98684
Ph: 503.255.2224
Tigard, Washington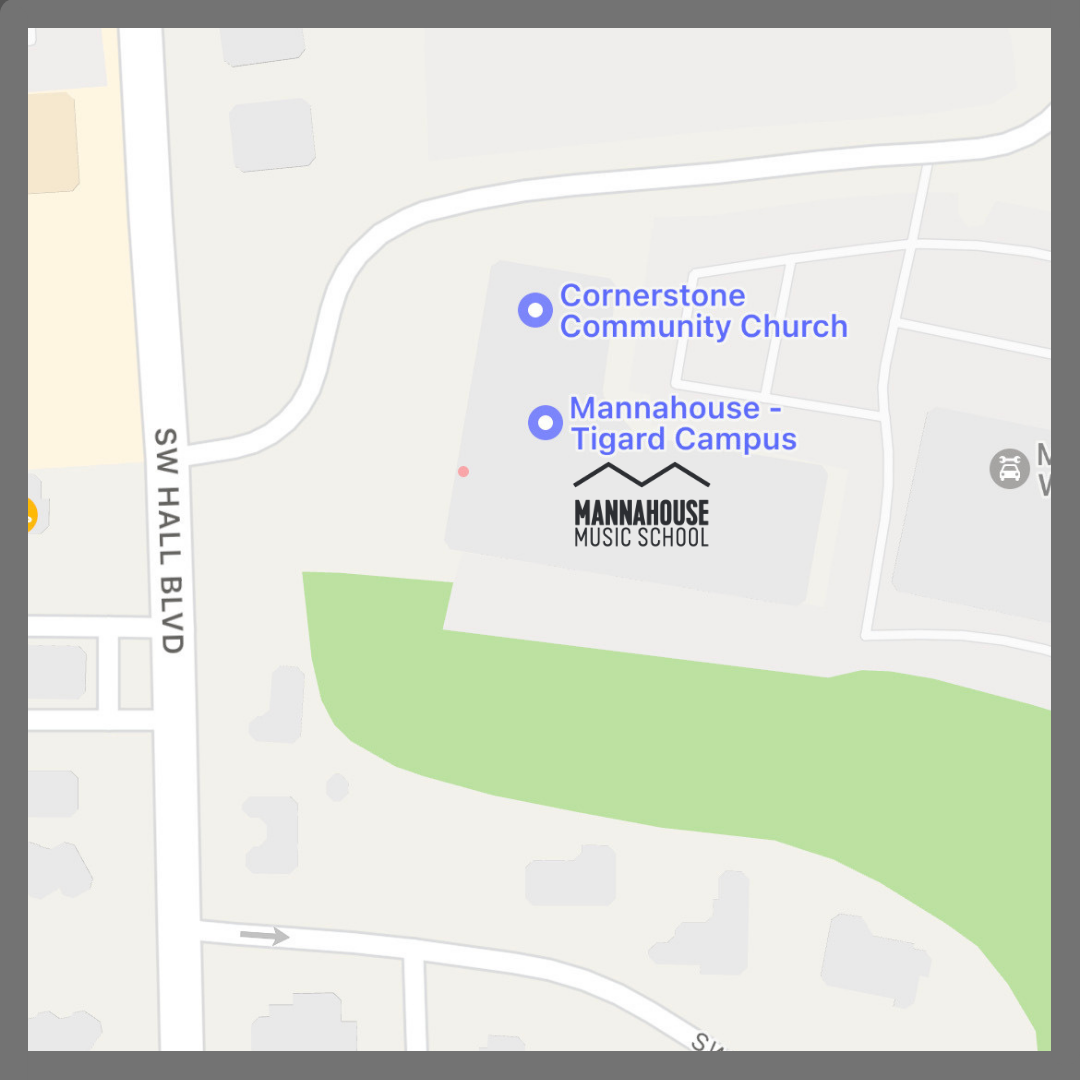 Mannahouse Church - Tigard Campus
12244 SW Garden PI, Tigard, OR 97223
Ph: 503.255.2224
Online Lessons are also available.
---
Length
Lessons are available generally as weekly 30, 45, or 60-minute time slots. Other schedule options may be available, please check with our office.
---
Lesson Costs

---
For Parents
You can trust Mannahouse Music School to provide a safe and fun learning environment for your young musician! All of our teachers have undergone the same review and background check process required for anyone serving in kids ministry at Mannahouse Church. We value the children and students that we serve, and are continually looking to grow and improve facilities and resources that enable a meaningful music experience.
MMS utilizes the My Music Staff web portal for all students & families, allowing you to access:
Viewing your calendar of upcoming events, lessons, public events

Register and cancel lessons based on your studio's policies

View your attendance and track practice time

Access library & resource items from teachers

Email & be in contact with your teacher

Keep up-to-date with studio news

View the family's account, invoice, billing info, & pay your tuition online
Want more detailed information on Mannahouse Music Studio? You can also check out our Mannahouse Music School Student Policy

---

Where exactly on the campuses are lessons located?
NE Portland (Rocky Butte) campus: Most lessons take place in the lower-level studios of the Chapel building. This location is used by Mannahouse Christian Academy in the early afternoon and is available for lessons in the piano and voice studios. Our drum studio is currently located in the Chapel also.


Vancouver (Mill Plain) campus: Various rooms and sanctuary areas with pianos or drums setup. TBD by the teacher and your room assignment will be communicated with.


Tigard Campus: All lessons are taken in the "nursing mom's room", right next to the main entrance.
Where can I park at the Chapel (Rocky Butte)?
We encourage parking to be in the lot adjacent to the Chapel area, rather than in the lane in front of the Chapel entrance.
What ages do you offer lessons to?
We provide lessons for students ages 5 and older. It is never too late, or early, to learn something new!
When should I arrive for my lesson?
It is helpful to arrive 5 minutes prior to lesson time and wait in the venue waiting area. If the student is a child, we ask that you please walk them to their lesson studio.
Can I sit in on my child's lesson?
It is preferred that students and teachers be able to interact without a parent present in the studio to maintain focus, however it may be advisable to sit with your very young student. Many studios may not have seating to accommodate an additional adult, but if you feel a need to join the lesson please discuss this with your child's instructor. Parents are otherwise asked to wait in the lobby/waiting areas.
How do I find out when a teacher is available for a lesson?
When you enroll with Mannahouse Music School, you will be provided access to log into our online Parent Portal. When the student is entered and set up fully on our end, you will be able to view a teacher's available lesson slots on a calendar, and select/request that day of the week and time.
What can I expect to experience in the first lesson?
The first lesson is foundational to set goals and determine the skill placement of a student in a more complete way. Your teacher will introduce him/herself and ask questions that will help them learn the best approach to reach your musical growth goals. This may include asking you to demonstrate some of the skills you may have already if applicable, or looking at curriculum options, etc. If you have questions for the teacher this is a great time to bring those up, and if you'd like them answered even before your first lesson, just let us know!
Can the teacher pick up my child from school (City Christian School / Mannahouse Christian Academy) and take them to lesson?
Since our teachers are not CCS/MCA staff and are located in another building on the campus with a full schedule, we ask that parents or another approved guardian bring the child to their lesson studio personally.